Hiba Abuk (36) spoke out first time since Achraf Hakimi (24) was accused of rape in france. The actress broke the silence with a statement posted on social media. In it, he confirms that he is in divorce proceedings with a football player. The translator, who has two children in common with the Paris Saint-Germain athlete, asks for respect for her family and says pointedly: "I have always been and will be on the side of the victims."
In his statement hiba abuk He assures that erroneous information is circulating and that he feels the need to explain himself. He confirms that his breakup with Ashraf Hakimi happened before the crime he is accused of. They stopped living together, were officially separated and they were waiting for divorce proceedings.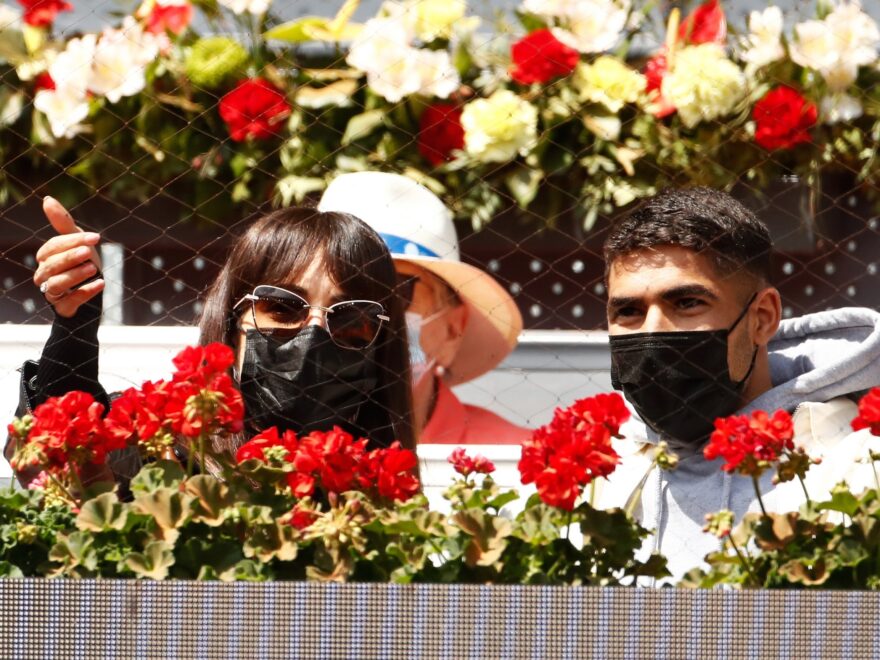 The actress admits that it was shock for her on a personal level, separation, especially due to put an end to the "failure of the family project". But knowing "that shame" was far worse, Hiba Abuk says in her first words after what happened.
Full statement
"Today I consider it my duty to publish this statement express my mood and clarify in the first person the erroneous information that is circulating. And even when on certain topics or sensitive issues silence can be favorable, I have an urgent need to explain myself in order to be able to resume my personal, social and professional life with least harmful way and as traumatic as possible, protecting my children first and foremost, which of course is my absolute priority.
"The reality is that it has been a long time since, after much deliberation, the father of my children and I made the decision put an end to our relationship, long before the events in which I participated in the media and which I am completely oblivious to. After deciding on legally separate and stop living together, waiting divorce proceedingswho would have thought that in addition to the well-known pain that separation entails and the acceptance of grief that the failure of a family project entails, to which I gave myself body and soul, I would have to face this shame. I need time to process this shock.
"It goes without saying that in my life I have always been and always will be on the side of the victims, so given the seriousness of the accusation We can only believe in the good administration of justice. please respect my privacy and from my children in these delicate circumstances. Thank you to all the people who have shown me their support, love and respect. Hiba Abuk.
The family life they shared
Hiba and Ashraf started their relationship in October 2018 after months of rumors. In February 2020 it Amin's first sonand last May, 2022, Naim arrived when they had already settled in Paris. The actress moved to the capital of France. after the signing of the PSG footballer.
However, a few months ago, his publications began to appear less and less. It was supposed to be split since after the World Cup, but in January, Hiba Abuk denied this. It was the first week of March when Ashraf was formally charged French justice.
Source: El Independiente